Our sumptuous new Hunstanton Velvets, available in a choice of four stylish colourways, are just what you need to add a touch of luxury to the home.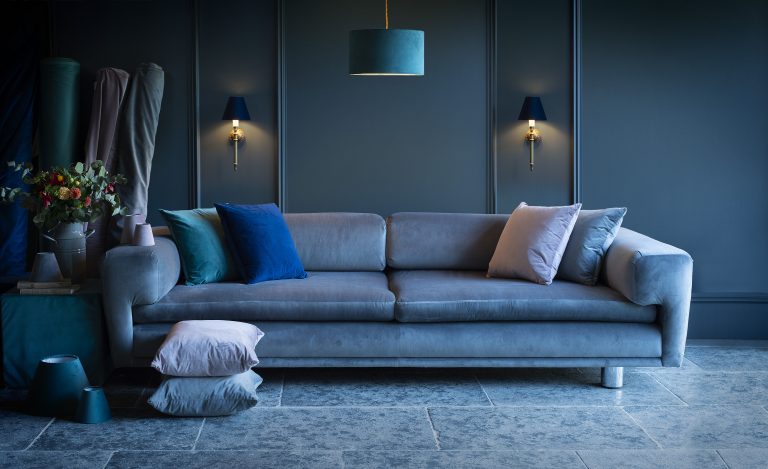 Our designs are very much influenced by our Great British heritage. Inspired by the sea and skyscapes of north Norfolk, we wanted this range to evoke the dramatic sunsets and vast, stretched out sands of Hunstanton and the surrounding coastline. Given a softer twist for the home environment, you can choose from Dusky Pink, a mid-tone Mole grey, a punchy Teal or rich Navy to suit any interior style.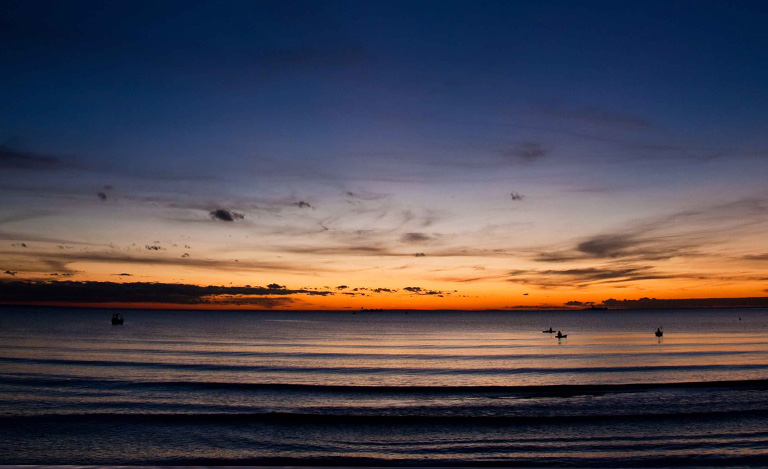 Though velvet is a natural nod to historical opulence, the fabric has never been more relevant. According to Living Etc's 2019 Trend Report, searches for velvet have increased by 400% over past six months as the most searched for fabric. With velvet beds and sofas as some of the most covetable but more costly ways to bring the look home, we know our elegant Hunstanton range will ease seamlessly into your home style, ensuring you have the gorgeous accessories to match…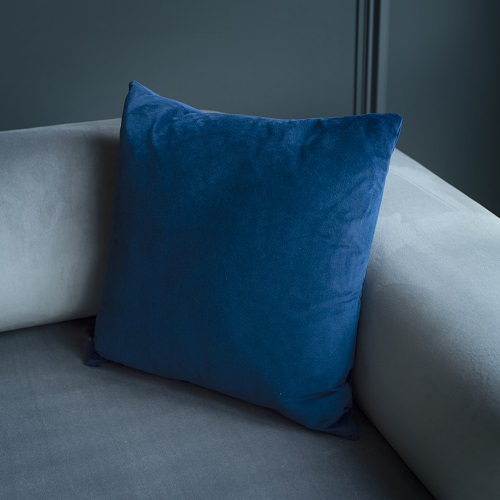 Cushions are a must-have styling tool for any home, as well as a must-have comfort tool! Colour and texture is crucial to create a relaxing space, but also for personalising the room. Adding a cushion or two is an easy way to freshen up your existing colourway or as an accent in a new scheme. These new oversized cushion covers have a clean, unpiped seam and will catch your eye wherever they sit. All of our cushions are handmade here in our Suffolk workshop by our talented team of cushion makers – ready to be shown off with a plump feather pad.
Create the perfect cosy reading corner in a bedroom, study or living room. Our velvet shades add a softness to the space in the daylight, and help to create a gently atmospheric glow when the sun goes down. The Hunstanton Mole Candle Shade is a delightful companion to the Hanson Wall Light in Antiqued Brass. To pair with other lamps and pendants, we offer Tapered, Half, Cylinder, Empire AND Oval shades in all of our Hunstanton colours, ensuring every one can enjoy them no matter your style.
Velvet…in the bathroom? That's right. We have made sure that the Hunstanton shades suit every one of our lighting finishes, making these bathroom shades as versatile as the fabrics you might put in any room of the house. Pair our IP rated lights with a Hunstanton shade and make your bathroom feel as it should – as luxurious and lived-in as the rest of the home.
Our velvet fabric that we use for these products is also available to buy separately. You can transform it into anything you like! Curtains and blinds are a natural go-to, but why not upholster some furniture to create your perfect look? The high quality fabric is what you would expect from any Jim Lawrence product, along with exceptional customer service should you have any questions about our cut lengths.
Thanks to the carefully selected collection of tones, you can mix and match any of our velvets to introduce colour in a cohesive way into the home. Shop the full Hunstanton collection here. If you want to share your Hunstanton styling with us, we'd love to see! Follow us @JimLawrenceMade on Instagram, Twitter and Facebook to tag us in your photos. We also have a Pinterest bursting with interior inspiration. Happy shopping!