Looking for unique ways to light up your bedroom? Discover our creative bedside wall lighting for adding a cosy touch to your sleeping space. Bedside wall lighting can add a warm and inviting ambience to your bedroom, while also providing functional lighting for reading and other activities.
Bedside Wall Lighting can be installed directly above your headboard or on the wall next to your bed, creating an area of focused lighting for each bedside. We design and make a variety of adjustable options that allow you to direct the light where you need it most, as well as an array of styles, from vintage-inspired downlighters to more contemporary plug-in options.
THE CLUB



It's no wonder that the Club Wall Light is one of our most popular designs. With its simply striking look and vintage inspired elegance, it's a staple for many interior styles. The Club is made for creating cosy corners out of alcoves, archways and other architectural nooks, but is also extraordinarily apt at creating pockets of light in larger rooms for boosting the ambience where needed. The Club Works a treat when looking to add dimension to a bedroom setting, as you can see in this photo from @oakhomeinteriors. The Club is also available as a Plug-in, a Pendant and a Flush Ceiling Light.
⁠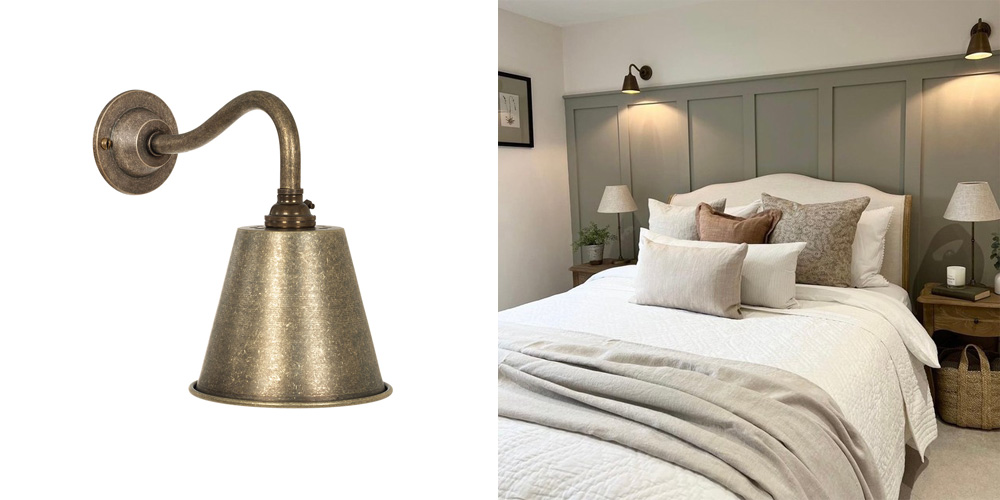 THE LIBRARY
The Hanson Library Light comes with or without a pull cord, and as a Plug-in Light so you can illuminate your bedsides appropriately.⁠ Featuring a slim, rectangular backplate originally designed for easy fitting onto narrow beams, bookcases and shelving units –  the single hinged arm still allows you to direct the light where you need it – making it a stellar choice for smaller bedrooms. @dynarghdesign have tucked this dainty light between the bed and window; perfect for switching on when it's time to pull the curtains closed.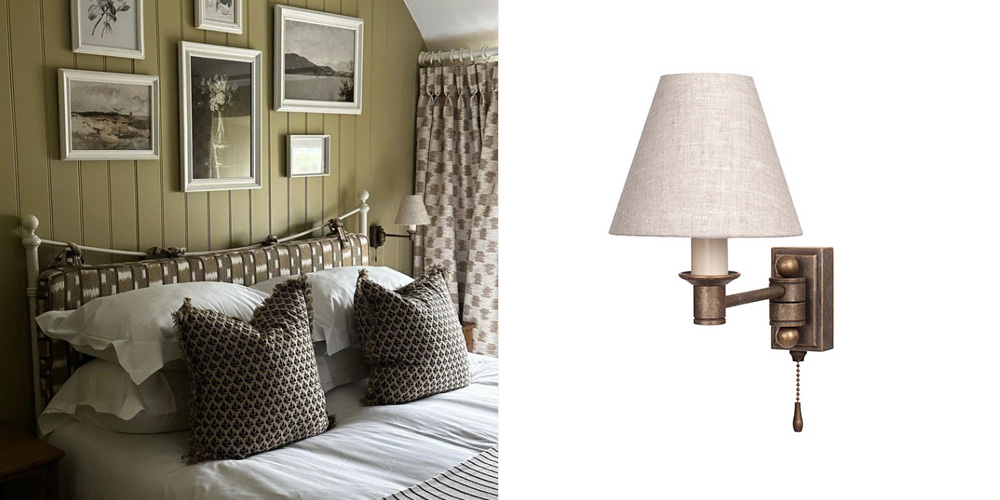 THE CARRICK PLUG-IN
Not only do our new plug in wall lights enhance your room with our statement, vintage-inspired look, but they free up room for all your favourite things where a table lamp might normally reside.⁠ @lynne_bramble_barn has carefully curated this bedside using our Carrick Plug-in Wall Light, leaving space to de-clutter any surfaces, allowing for greater personalisation and still giving this restful scene room to breathe. The matching cable holder (which you can fix wherever you need) helps to keep the exposed cable tidy but to-hand when you are dozing off with your favourite book.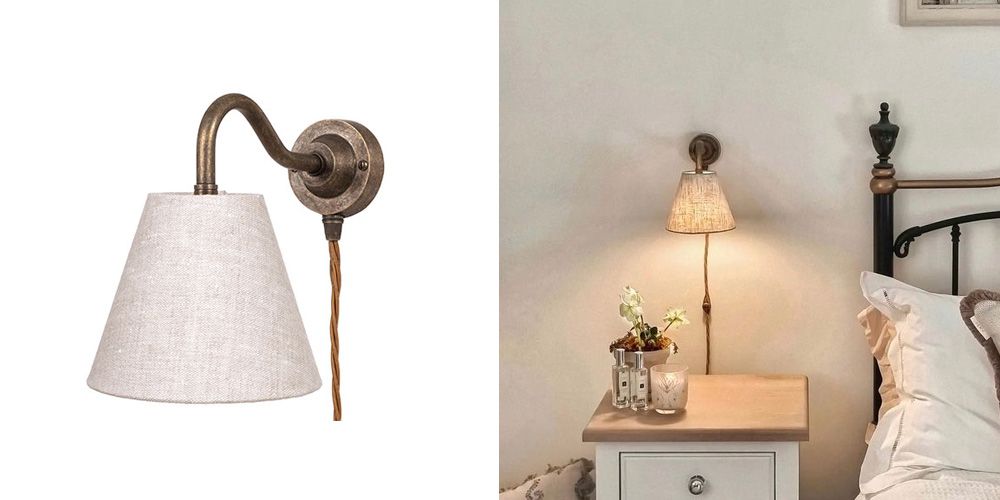 ⁠
THE PUTNEY PLUG -IN
Easy to fit straight out of the box without the hassle of internal wiring, our plug-ins are an easy solution to bedside lighting, as illustrated hrere by @cb_trending. For those who wish to cast a soft light without losing visual impact, the Putney Plug-in Wall Light is gently diffused by the hand blown fluted shade: perfect for bedsides and living areas that require accessible layered lighting. The matching cable holder (which you can fix wherever you need) helps to keep the exposed cable tidy whilst maintaining the desired vintage charm.⁠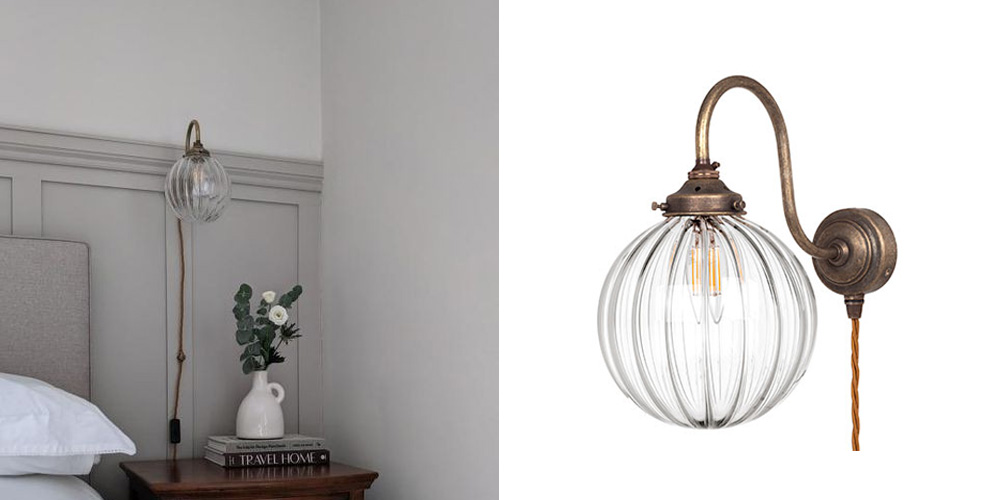 THE MALDON
Our classic brass Maldon Wall Light is a neat, versatile wall sconce with an understated elegance that will look wonderful illuminating any kitchen, bedroom or dining room wall. Similar in look to our popular Chester Wall Light, we have adapted it to take a candle shade so you can choose the style and colour that best suits your interior. Here we have paired it with our popular Natural Isabelle Linen on a French Drum Candle Shade.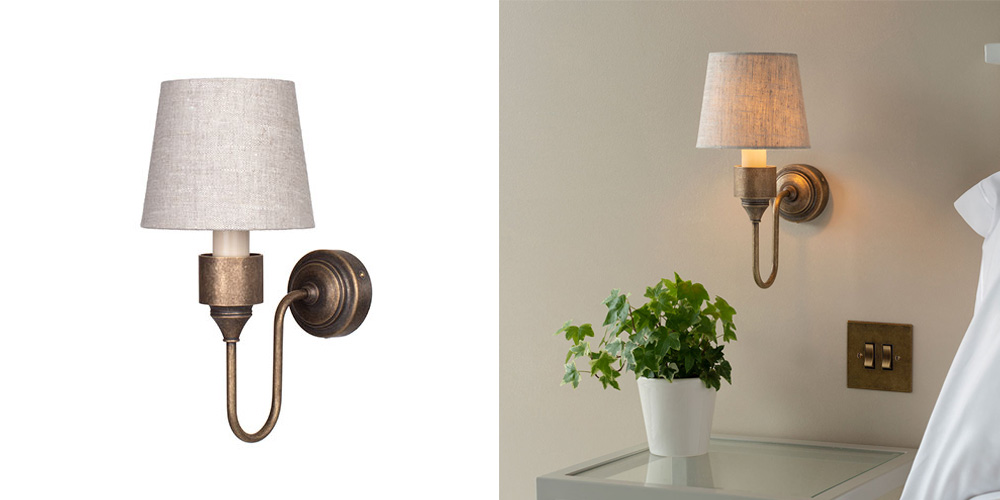 WHY NOT TRY A TABLE LAMP?
Layering your bedroom lighting with table lamps is essential for adding depth and modifying the energy around you. Bringing in pools of light from different sources like table lamps is the key to a balanced atmosphere whilst giving you the option to dial up the cosiness alongisde your wall lighting. Discover our 5 bestselling table lamp designs.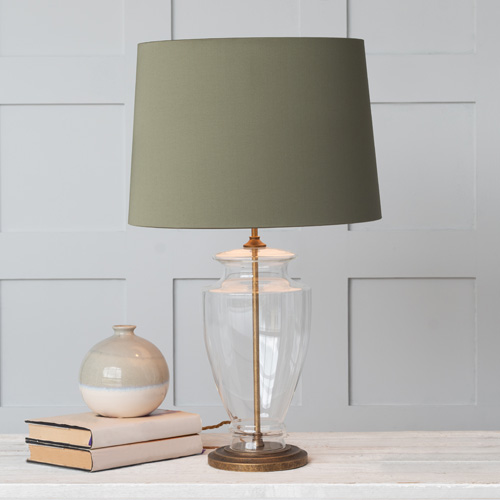 THE FINER DETAILS
With us, you can match all your metalwork for a cohesive, stylish finish to the home. Visit our website to explore our range of switches and sockets, handles and cupboard pulls and much more.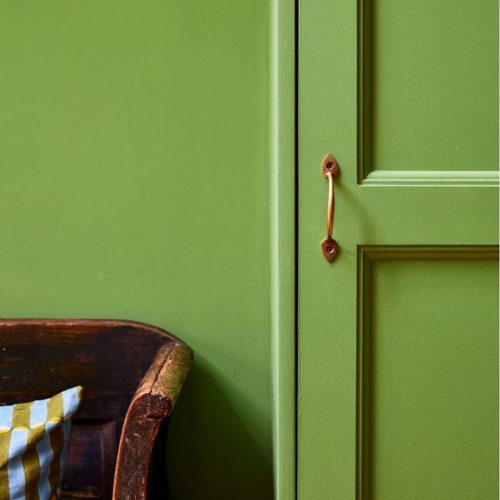 SHARE YOUR STYLE
For even more home interior ideas, keep up to date by following us on Instagram, Facebook and Pinterest. Don't forget to tag us in photos of your bedside wall lighting – we love seeing our products in their new homes.