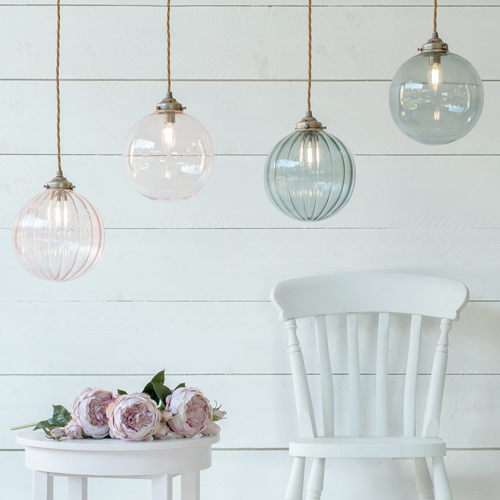 When many of us think about coloured glass, our minds are taken back to the setting where we were first introduced to the idea; beautiful stained glass in churches. In the 50's and 60's the idea of using this coloured glass in the home for decorative items became a huge hit – well it seems that it is back again and not just with decorative items!
This versatile and beautiful trend is all about showcasing your personality and having fun within your home.
So, our design team sat down and had a brainstorm on how we could take this amazing trend and put our signature Jim Lawrence style stamp on it. Well, what better way to showcase the potential beauty of coloured glass than combining it with two of our popular pendants; the Fulbourn and Holborn Glass Pendant.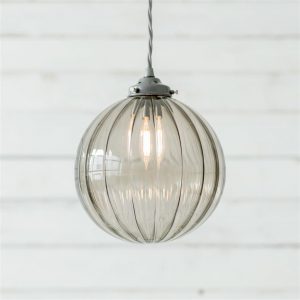 We decided to go for soft and subtle colours to stay in keeping with the natural feel and look of our lights. We now offer 3 coloured glass shades with our Fulbourn Pendants; Smoky Blue, Charcoal and Dusky Pink.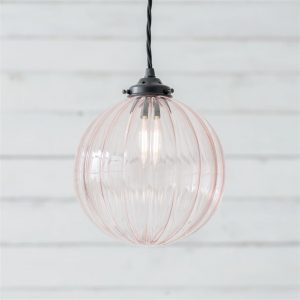 The fantastic thing about using coloured glass is the ability to achieve various looks without having to change your whole decor.
Each of the 3 colours we offer could be seen in a variety of settings.
Team any of these lights with our amazing LED bulb range to see it in its true colours!
Have you purchased any of our coloured glass pendants? If so then we would love to see them in their new home. Please send us a picture to press@jim-lawrence.co.uk.