The RHS Chelsea Flower show is a hub of horticultural inspiration and exploration. From garden trees to indoor blooms, brightly coloured orchids to the most practical weed pullers and greenhouses galore…there is a great deal to enjoy. We're always on the look out for interior and exterior ideas (whether we realise it or not!) and Chelsea is THE go-to spot for flexing our creative muscles. Much like our fellow exhibitors, we were not only desperate to show off our own display, but very much ready to get nosy and inspect everyone else's.
Here are our top spots we are sure everyone will be tapping into post-show…

Everywhere! This vibrant towering bloom definitely had its moment throughout the week. Stunning ambers and rich pinks were a highlight. We expect that many visitors have gone home to plant some seeds. Don't you think they would look lovely on a curtain fabric, perhaps like our very own wheatfield?


Are you as in love with black framed windows as we are? Silver Gilt winners LG also used crittall-look frames, and you'll have noticed we did too! We made ours from scratch in the warehouse and received many a compliment and request. This look is perfect for French doors and windows for an inside-outside feel, as well as indoors to break up rooms whilst maintaining light and the illusion of open space.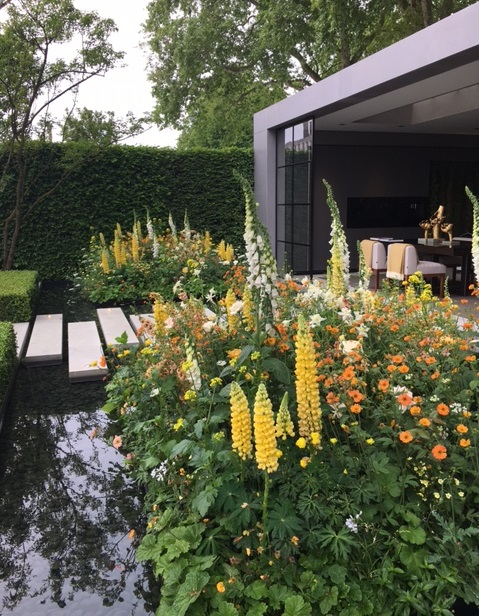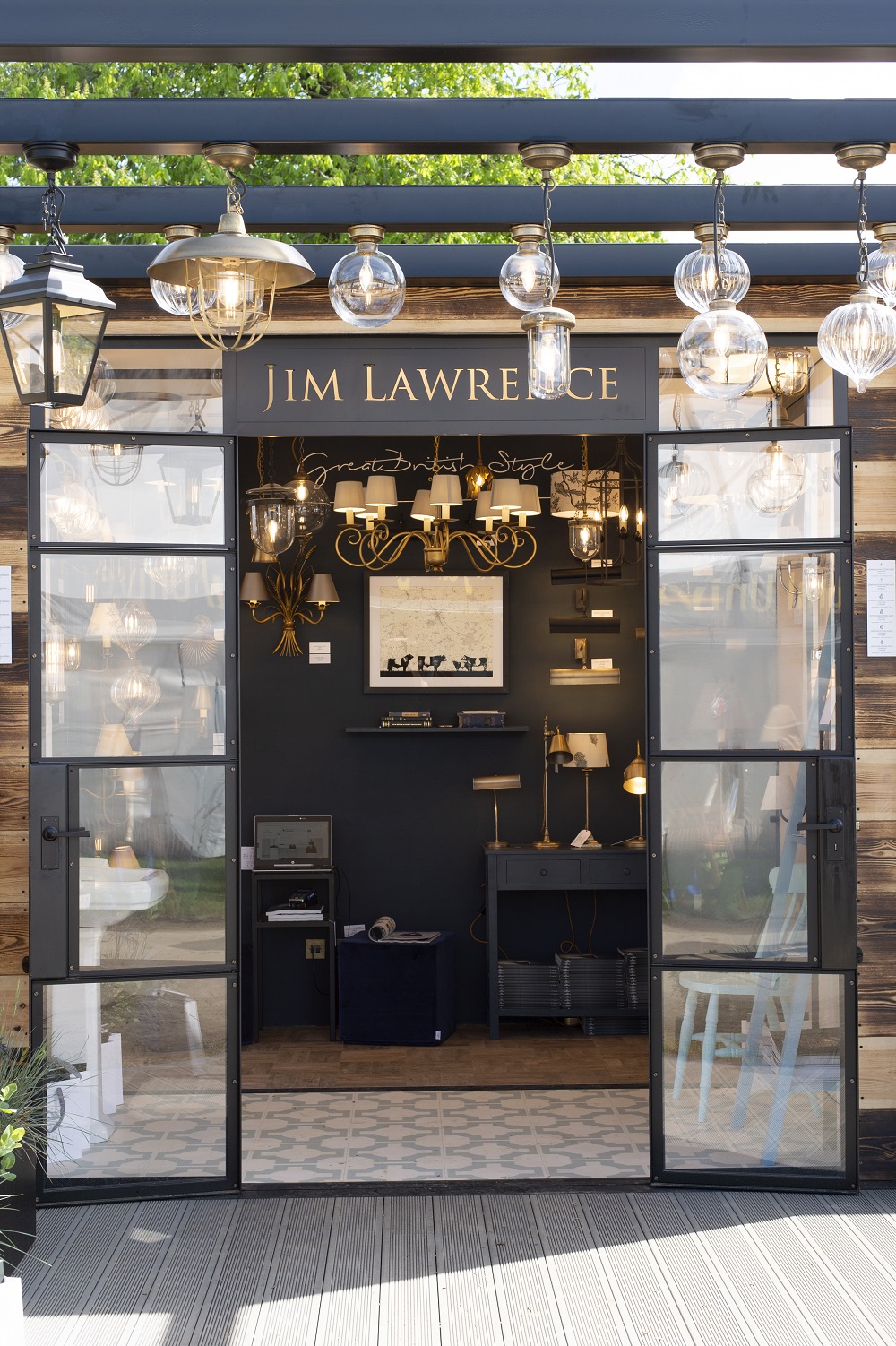 These floral thrones were jaw-droppingly pretty. Okay, maybe not the most practical… but utterly beautiful. Part of the RHS Young Florist of the Year exhibition, these creations were made by a range of talented young people with a plethora of whimsical arrangements. We love how this can be translated into functional uses, such as inspiration for vertical gardens to save space in urban areas, as well as fantastic wedding event inspiration for arches and arbours.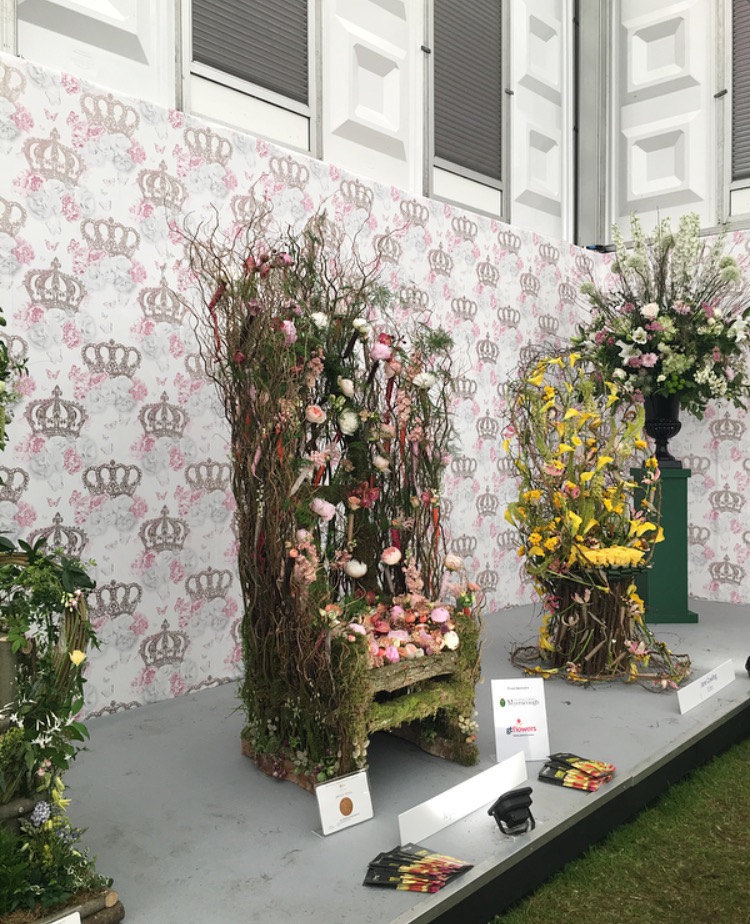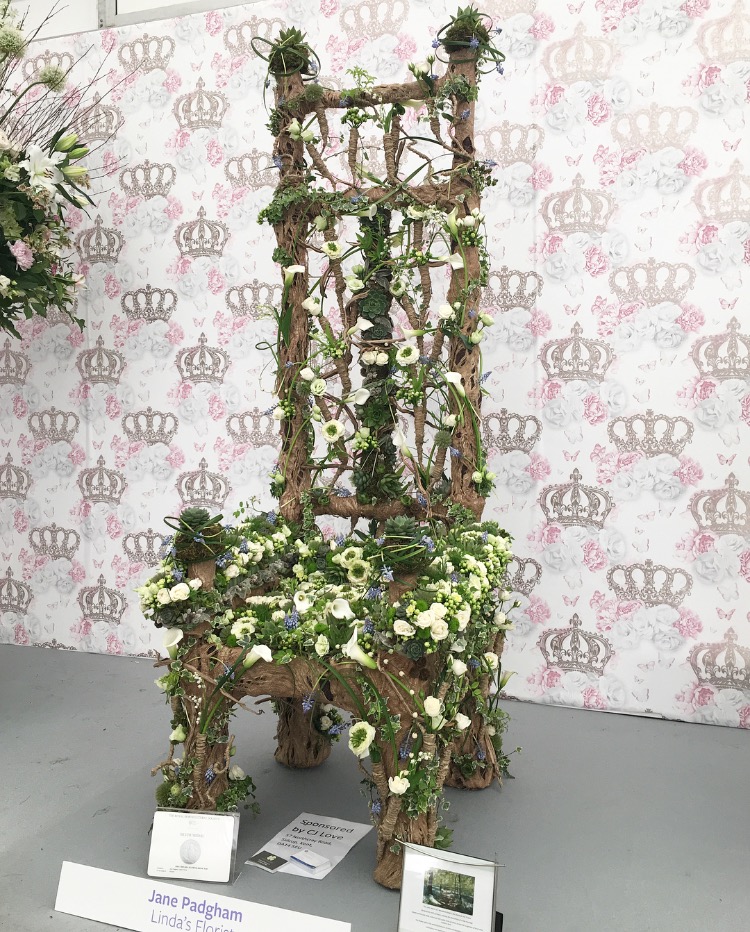 Inside the show and out we enjoyed several botanical murals, whether draped over nearby buildings or as a wallpaper backdrop within stands. We love the idea of these supersized prints on cushions and fabrics. We've seen a few homeware brands creating similar wallpapers already, so expect to see this a lot more.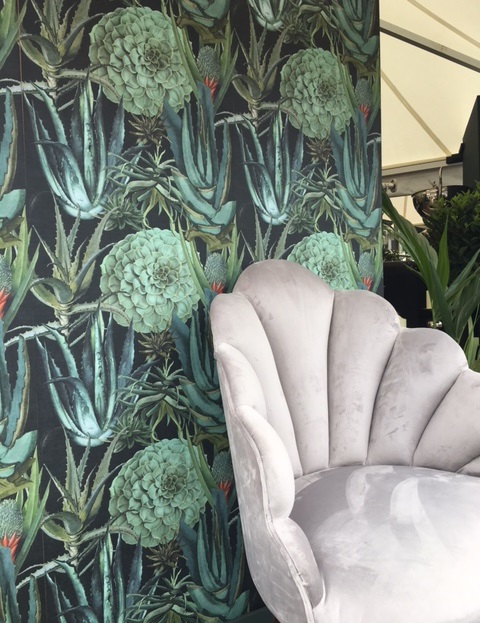 To combine two looks, we also spotted lots of velvets. There were many velvet clad cocktail chairs, bar stools and cushions – we even used bespoke blue velvet poufs in our own stand. This isn't a new look by any means but it is certainly here to stay.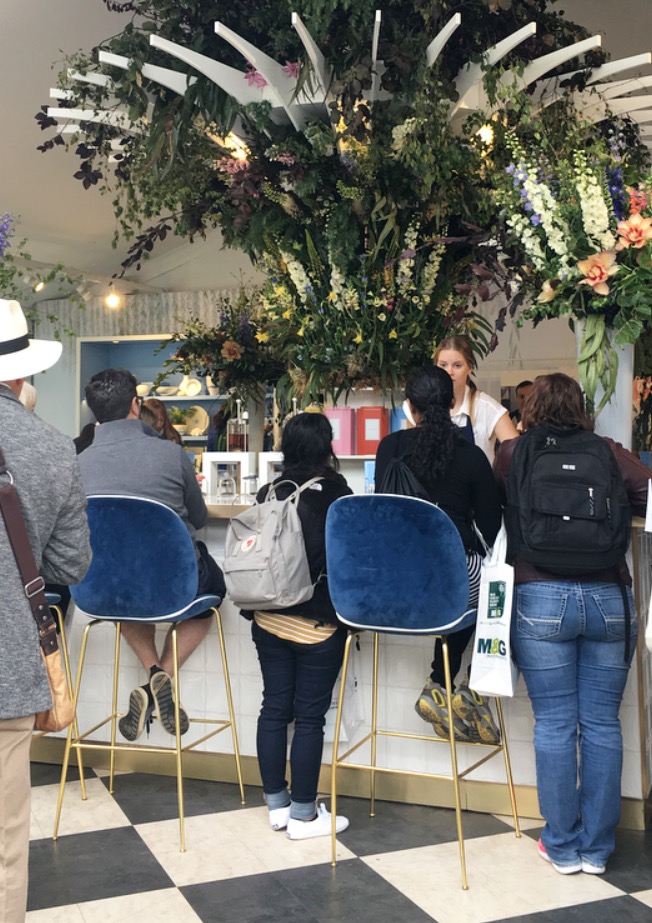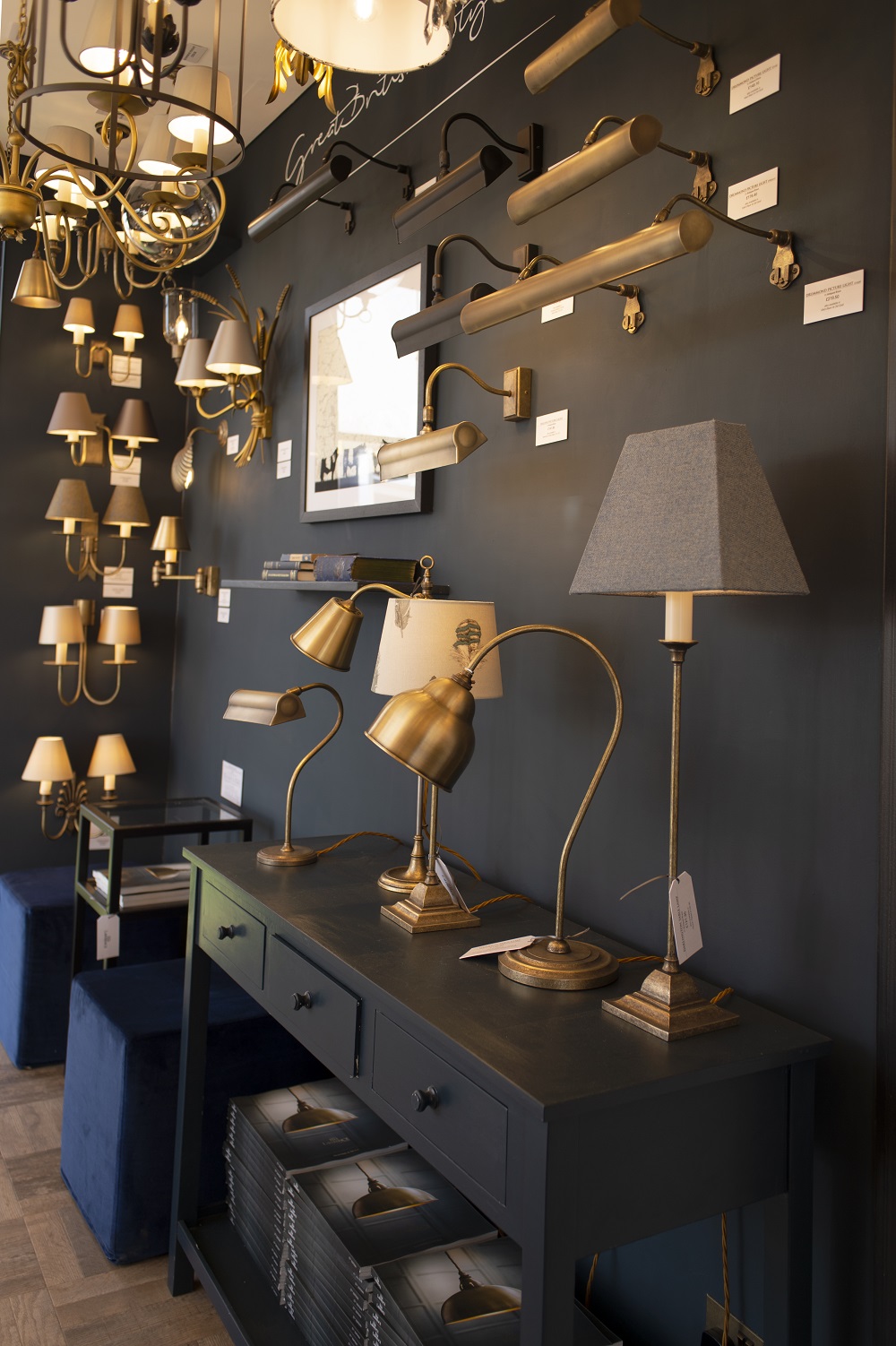 We can't wait to see how all these translate into interior (and exterior) trends throughout the year. To see even more of the beautiful gardens and exhibitors, you can follow the RHS Instagram for continued updates.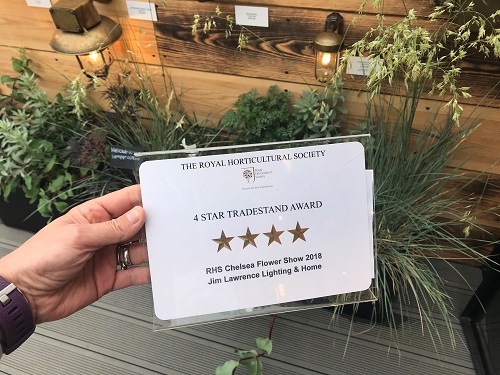 Whilst we take down the stand at Chelsea, we want to thank everyone who came to say hello and bought an item or two, as well as the dedicated bunch who took home one of our heavy brochures (we ran out very quickly and had to keep topping up!) What a wonderful week it was, made even better by receiving a 4 star trade stand award. Already looking forward to next time…
Take any photos of our stand at Chelsea? Please do send in any snaps to press@jim-lawrence.co.uk or tag us on Instagram, Facebook or Twitter. See you next year!