As far as we're concerned, a bedroom should embody beauty whilst maintaing a soothing and calming atmosphere. With the right balance of lighting, accessories and personal touches, you can transform any bedroom into somthing luxurious as well as comfortable. You might be familiar with this beautiful room after seeing our Suffolk Barn Renovation. We thought you might like a closer look, and to learn our three best tips for creating a restful space in your own bedroom at home…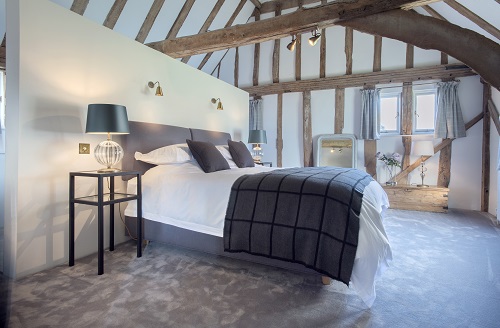 Whilst our Harleston Lamps add a soothing glow to snooze by, useful task lighting from our carefully positioned  Edgeware Spotlights and Holt Wall Lights offer stronger directional light for those evenings curled up with a good book or magazine. Finding a balance with different layers of light is crucial when developing a relaxed space, so that you can alter the light outputs depending on your mood and the time of day. These Antiqued Brass designs bring a warmth to an otherwise cool-toned room. Again, finding a balance in the colour scheme is also key…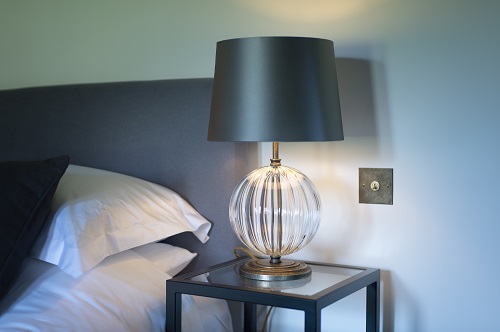 Another way to balance lighting and enjoy a sense of calm is with candles. If you don't want the hassle of wax and want to opt for something longer lasting, our Samworth Oil Lamp will do the trick. Hand blown here in Suffolk, the fluted glass lamp catches light and reflections while the antique brass topper gives it an elegant finish.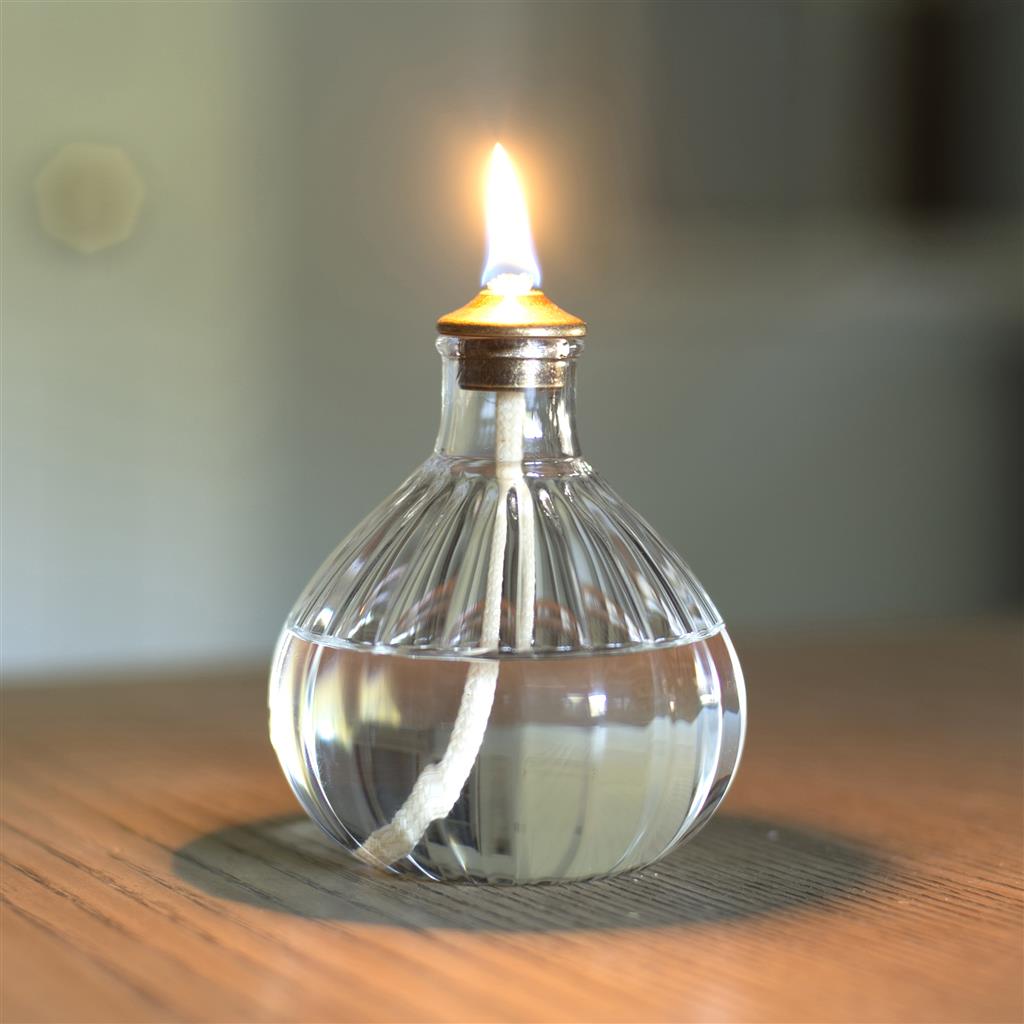 That's right. If more gaudy tones make you feel relaxed, we're all for it! But personally gentler natural hues are what does it for us. Here we've paired deep blue-greys like the Pewter Satin French Drum Shades, with lighter tones to soften the presence of the beams and create a sense of serenity and calm. We've chosen deeper grey fabrics on the bed to add depth and a sense of cosiness to an otherwise light space. The curtains are a bespoke cottage pleat design by us, made with the Stirling Lovat Wool fabric. These help the small window still feel light and open, but they can be lined or even interlined to keep out the morning sun. Using colours from a similar palette gives you a timeless and classic feel, ensuring a consistent look when you start building up with accessories like cushions and throws.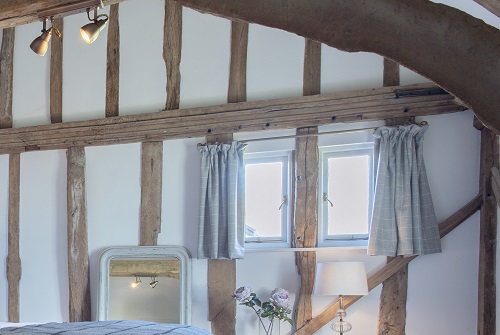 Sometimes less is more. Soft furnishings and home accessories are what you will actually use in the room, so it's important you get these spot on. A bedside table is just what you need to hold a morning cup of something to ease you ino your day, as well as a platform for your essential bedside lighting. When it comes to soft furnishings, pairing cushions and blankets adds texture and of course comfort. Try the Hunstanton Velvet in Navy…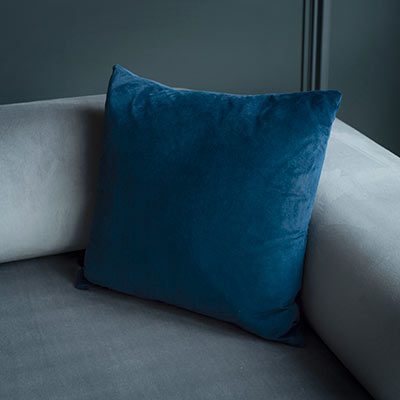 Subtle accessorising can also apply to your hardware. Matching sockets and switches to lighting creates a cohesive and considered look. Details do matter, and often it's the smaller things in a room that ensure the overall space looks its best. All Jim Lawrence products are made using traditional metal working techniques and are hand finished to the very highest standards here at our Suffolk workshop, so every part of your room will exude quality no matter how big or small.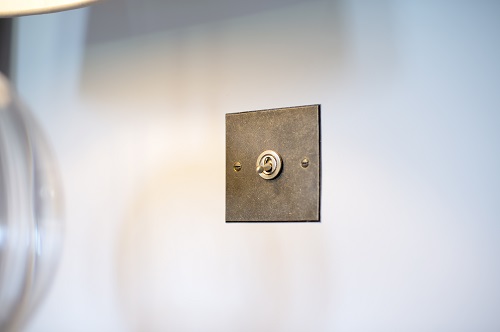 We would love to see how you translate these ideas into your own home, so don't forget to tag us on Instagram, Facebook and Twitter. For a wealth of home décor and interior inspiration, view our Pinterest page. To find out even more about Scotland Barn and how you can book a stay, visit here.