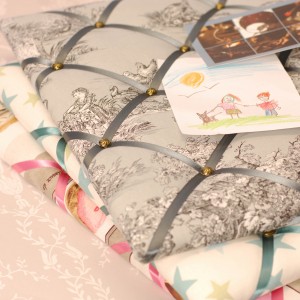 Finding a home for the ever growing additions to my household is a constant struggle. I have trawled the internet for ideas that help in arranging, organising and tidying. I have put together a list of some of the most interesting, pretty and practical ideas I have found to make your life a little easier.
A Beautiful Collection of Fabric Notice Boards
These stylish fabric notice boards are a great organisational tool for tidying away all those important pieces of paper we all have lying around. They are a relatively inexpensive way to add instant structure to a room and can be made to match the décor with any fabric.
Continue reading