Stylist, art director and author, Sara Bird is highly skilled in the world of interiors with a keen emphasis on sustainability. A flair for storytelling woven through her work, Sara has styled many beautiful photoshoots for all your favourite home magazines. Teamed with award-winning interiors photographer Dan Duchar, they make up two halves of The CONTENTed Nest. We caught up with Sara and Dan to find out how two professionals approach the styling of a real home, and how best to embrace the ethos of thoughtful decorating.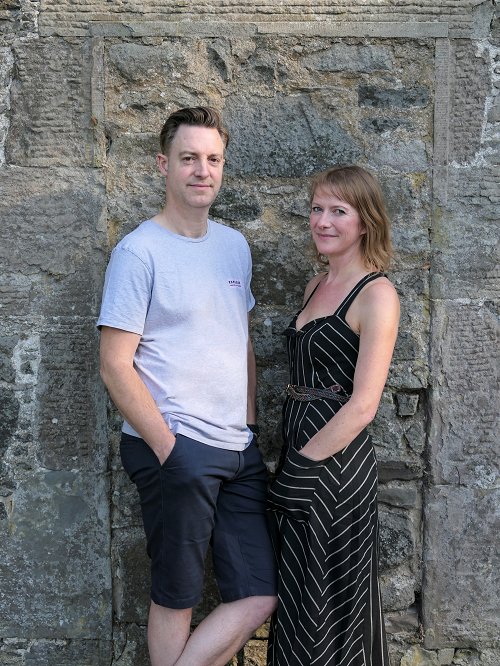 Sara and Dan, welcome to the Style Journal. Can you tell us a bit about how you both got into the world of interiors?
S: I was always interested in interiors, even as a child, and went on to study architecture at University. It was always the designers who thought about the whole home and not just walls who I was drawn to. William Morris and the Arts & Crafts were a massive influence on me, not just for their artisan and authentic approach, but their designs were very much about how they would be used on a human level. During my early career I managed to secure work experience at Homes & Gardens, and then a position in the press and marketing team at Sanderson and Morris & Co, which meant I was introduced to the world of styling and interior shoots.
D: I started out as a food photographer, and I'd gone into a magazine to show my portfolio. They really liked my lighting and asked if I would be interested in applying that style to interiors. They made it very clear it was a different discipline. I changed direction, did tests, and put together a new portfolio and went from there. I loved it.
Where did the concept for The CONTENTed Nest come from and how long have you been working together?
S: We've been working together for over six years now creating photographic stories and campaigns for makers and brands. We realised pretty early on we had the same vision for crafting images, but for us it is also the behind-the-scenes narrative and detail which we love to incorporate whether it is the about a setting, a skill, a style or vision. Sharing what makes a person or company 'tick' through an image is very rewarding and we've got to know many amazing creatives along the way.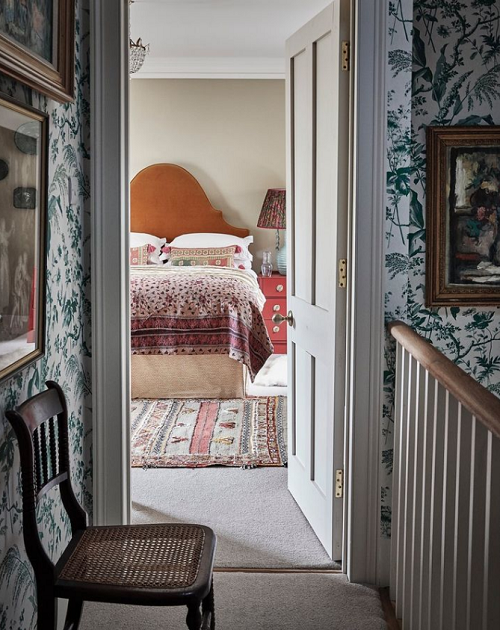 You touch on the concept of 'slower styling' in your book Home For The Soul, what does it mean to curate a more mindful living space?
S: Interiors will always have trends and new looks, but curating a home is very different to repeat redecoration. Living somewhere gives us the chance to gradually create our own style, make it unique and bespoke to how we live and how we feel when we are at home. Slower styling allows us the time to curate this look, to blend what we inherit with gradually gathered finds and new buys, so everything sits comfortably together in our own individual style.
In the past few years there has been a real shift in attitudes towards more sustainable practice like this. How can we all implement these positive and conscious changes in the everyday home?
D: I've always adopted things early both with new technology and practises but as with most things it's so easy to cast off old things without a thought. Far better to invest in something over time.
S: It is true about small changes making the biggest difference. Switching to refills and reusables, recycling, and revamping, learning to re-love rather than remove, or if one is buying then purchase for longevity. For myself I've really started to think about how best I can re-use something.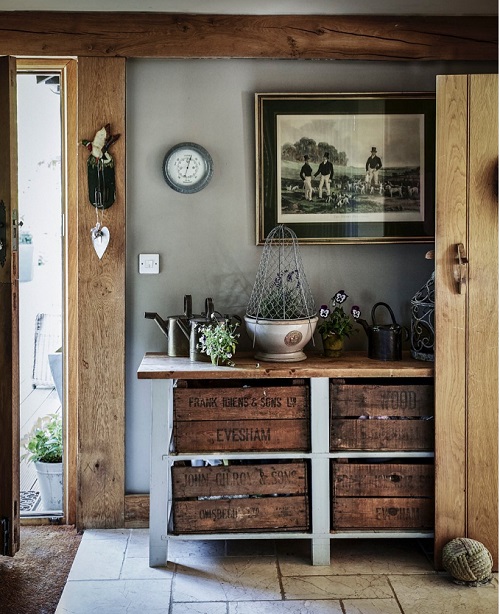 When you are styling a beautiful scene for a magazine or brand there is a particular shot in mind. In the age of Instagram many people are viewing their own homes in this way too. How can you apply careful curation to an area of the home without it looking too staged?
S: The trick with styling, particularly home styling, is that it has to feel like someone could live or be there, like someone has just left the scene. There will always be a place for certain formal styling but for the home it's the imperfections which make the shot.
Lighting is everything. Do you have a formula you stick to when it comes to illuminating a space? 
D: I'm a firm believer in not forcing light into a room. If you've not got a light bright airy home, go with a darker moodier colour to create a far more atmospheric and interesting home. For shoots, I always light things to make them feel as natural as possible.
S: Lighting a room has many subtleties and layers to getting it right. I always consider how a room might be used, what atmosphere I want to create and how flexible the lighting needs to be. Ambient lighting works best if it is dimmable. I like to use task lighting and decorative lighting to create zones in a room. Accent lighting needs to be really considered and used in measured manner to illuminate just the right amount of distinctive decorative elements or spaces.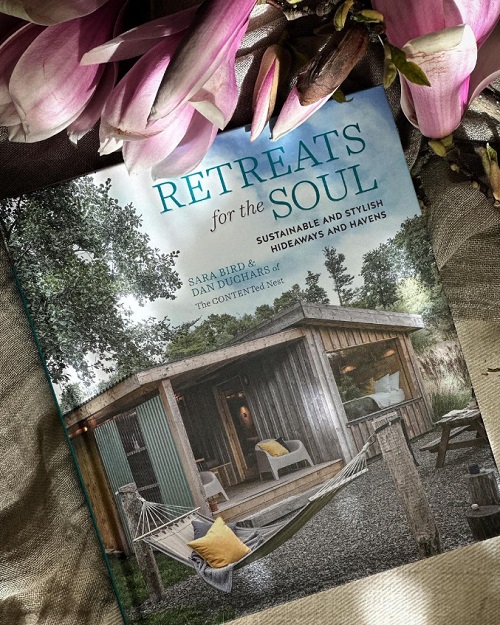 The latest edition to your book series Retreats For The Soul came out this year, why do you think it's so important that we explore spaces other than our own homes? Can we make our own homes feel like a luxury retreat?
S: For me it is more about having the luxury of a retreat rather than a luxury retreat. Busy lives, extreme stresses, everyday worries can build and manifest and to be able to leave these to one side for a moment is a great comfort. Having this escape place, or retreat, is a simple way to find your own place to just 'be' in your own terms and fill the time doing whatever you want to do, even if it's nothing!
Your lovely books are bursting with inspiration for your readers, but do you have a personal go-to source for when you need to ignite that creative spark?
S: The books have been a pleasure to work on with Dan. As content creators we have a shared interest in looking around and behind the scenes of historical properties or places of special interest advocating artisan making methods and traditional techniques. These aspects of the work are what inspires me the most.
D: We often seek inspiration from history – I love the National Trust and visiting their properties for ideas.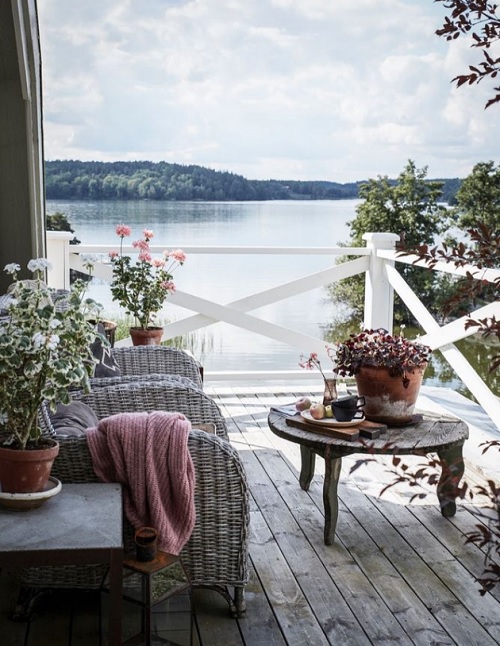 Finally, a few quickfire questions…
What is your top tip for making a house a home?
D: Take your time to decorate.
S: And don't worry about what anyone else thinks about your decisions. It is your place to style it to create your happy place.
What has been your favourite project to date?
S: I'm enormously proud of the books and meeting the people behind the homes, gardens, and retreats. Work wise and shoots in general, I think my favourite part is always working with the people behind the brand and designs. Understanding what makes them tick and how they feel about something they have created just lights up a project and packs it with meaning. I'm a softie for a good old story, be that how something came about or how it was made.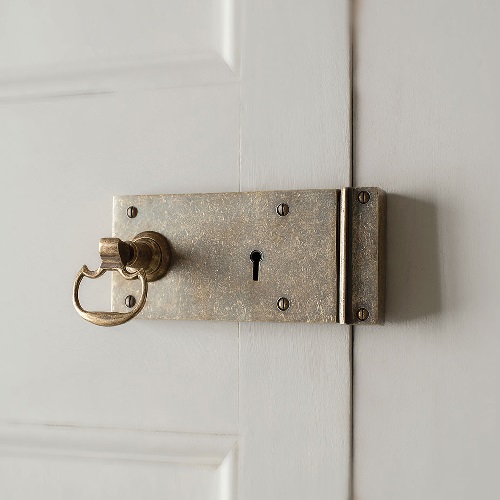 We must ask…what's your favourite Jim Lawrence product?
S: Can I stretch this to products!! I'm obsessed with your door furniture, the locks in particular which I think must come from the crossover to my architectural study days. They are beautiful but oh so functional and designed to be touched and used. If I had to drill down to just one item, it would be the rim lock with the mews handle. It's stunning.
What are you most excited for in 2023?
S: 2023 so far has seen us launch our new book Retreats for the Soul, which has been very exciting. It's published worldwide and hearing such lovely feedback from home and abroad has been humbling and really satisfying.  We also have shoots in the pipeline with favourite brands of old and new partnerships in the making and to work with these design teams always is a highlight.
To explore Sara's styling work follow Sara on Instagram at @sara_bird_stylist, and discover the beautiful escapes uncovered by @thecontentednest, captured beautifully by @danduchars. All the CONTENTed nest books are published by Ryland Peters & Small available in all good book shops. To stay up to date with Jim Lawrence, follow us at @jimlawrencemade. Browse our website to see all our hand forged and finished lighting and homeware.